Save the Date for The Denny this year, Monday July 23th, 2018.


Tuesday, June 6, 2017
Bishop McNamara High School Scholarship Application
This is a 4-year scholarship to Bishop McNamara High School. The number of scholarships awarded to incoming freshmen each year varies. We plan to award approximately 15 scholarships to students who start at Bishop McNamara in the fall of 2018. The dollar amount of each recipient's scholarship varies based on demand and need. Once awarded, the scholarship amount is set for all four years of high school.

Application deadline is Friday March 23, 2018.

Scholarship Application


Sunday, February 28, 2016
See how your support is helping the fight against ALS
Sunday, February 28, 2016
Annual Outing Battles ALS with Golf Clubs
Read The Daily Journal article
Monday, July 21, 2014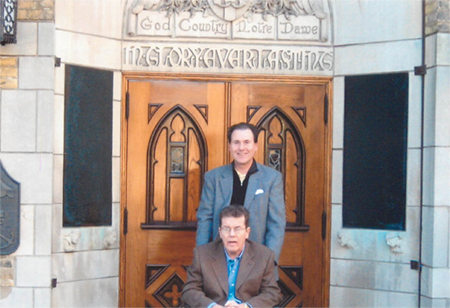 Letter from Reverend John I. Jenkins

Letter from Charlie Weis

Letter from Barack Obama

Resolution Honoring Dennis J. Smith
Sunday, March 2, 2014
Quinn and Caroline by a Tree Planted at Notre Dame in Denny's Honor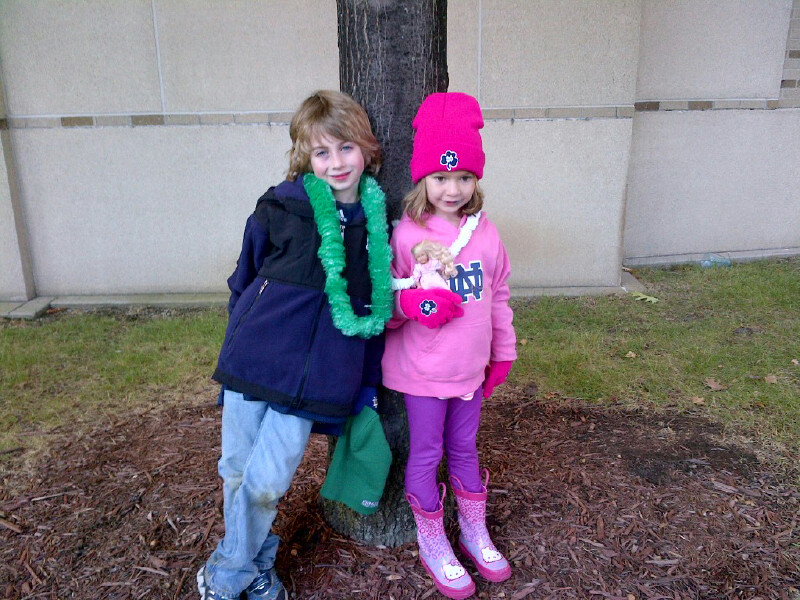 Sunday, September 30, 2012
Researchers make Monumental Breakthrough in Effort to Cure ALS
Researchers make monumental breakthrough in effort to cure ALS. To learn more, please read the attached information from the Les Turner ALS Foundation and the Northwestern University Feinberg School of Medicine.
Thursday, August 25, 2011
Join the New Planned Giving Society of the Legacy Foundation
We recently created the Blue and Gold Society of the Dennis J. Smith Legacy Foundation to recognize those people who include the Legacy Foundation in their estate plan. By including the Legacy Foundation in your Will or Living Trust you can make an important and lasting gift while also achieving your own personal financial and estate planning goals.

Learn more about it at http://smithlegacyfoundation.org/blueandgold.
Saturday, February 12, 2011
I have vivid memories of Big Den from four different periods in my life. The first is from when I was 8 or 9 years old and we would have big birthday parties for my brother Dennis, cousin Kelly and Big Den, who all share the same birthday. I recall thinking how cool it was that all of them, especially Big Den, were so excited to be sharing their birthday and party.

The next memory is the Saturday morning telephone calls from Big Den while I was at Villanova. The calls generally came pretty early, so I did more listening than talking. He always had the latest scoop from Kankakee County and wanted to know about things happening with me. I didn't appreciate those calls then as much as I do now looking back.

Third, I have vivid memories of working at HomeStar with Den. Den really, really enjoyed working in a community bank; he always said "you'll never work another day in your life if you love what you do." He particularly enjoyed meeting with clients who were looking for help with their investments. He loved helping young couples start their retirement fund, working with parents to fund their children's education and ensuring older couples had the right investment mix to ensure they enjoyed their retirement. He just loved talking to them, learning their story and helping them. I also recall that whenever we would go to lunch at some of his favorite local restaurants (Homestead, 1875, the Kankakee Country Club) he would always take the seat facing the door so he could see who was coming and going and be sure he could talk to everyone.

Most recently, once Den was not well, I would visit him, sometime by myself and sometimes with Nikki and the kids. These visits were generally not long but I could tell how much they meant to Den; it was a chance for Den to connect with his family. One visit in particular is especially memorable for me - on Sunday April 15, 2007 all of us went to see Den as a group and told him about the creation and mission of the Dennis J. Smith Legacy Foundation (a picture from this day is on the Foundation web site). Den was stunned and honored, I think. It turns out that this was the last time all of us were together with Den and I consider it a fitting final tribute to him.
Denny made me realize that every day is a new day and we should embrace it. He always had a smile on his face and a cheerful voice that made staff members and customers feel welcome. Professionalism, generosity and sincere care about others are some of Denny's traits that I so admired.

I was part of a group of several staff members who worked directly with Denny over the years and also helped Jill. We all became good friends over the years--Jill called us "Denny's Angels". The Christmas before he passed away, Denny and Jill held a Christmas party at their home for us. It was an evening to sit and talk one on one with Denny in his living room and reflect on the past, present and future--there were lots of tears and lots of laughs. I will always cherish the memories from that evening.
I first met Denny Smith when he and I were students at Bishop McNamara Catholic High School. During those times, schools were highly stratified by class. As I was in the class of '68 and Denny was in the class of '69, we were acquainted, but not close friends. His Junior season Denny was selected as our starting quarterback. Along with all the hours we spent in practice, as one of our senior captains I spent innumerable hours scheming and planning with Denny, on how we might improve our team. Looking back, many of our brilliant insights turned out to be trivial, non-actionable or in some cases simply wrong headed. But we became fast friends. A quarterback has a curious relationship with his offensive line. In the best situations there is a mutual respect and trust. In truly exceptional situations there is a type of bonding that is difficult to describe but breeds a personal closeness that does not diminish with time. A quarterback and his offensive line really do function as one. Denny's situation was truly exceptional.

During college Denny and I both went our separate ways, would see each other socially on big holidays but did not keep in close touch. It was not until we both came back to Kankakee that we started seeing one another again on a regular basis. We discovered that we still shared an interest in sport but we also had developed an interest in young people and education. Again Denny and I spent hours in conversation, but unlike our discussions in high school, our thoughts led to more positive actions. We talked a good deal about three concepts; access, effort and excellence. Denny believed that people deserved equality of access to educational opportunities and worked tirelessly to make this a reality. He believed, no matter the endeavor, effort was the key element in success. Denny also believed that one should constantly strive for excellence in all things and that excellence was possible for everyone. As Denny successfully moved through his career he never lost the passion he had for these ideas.

During Denny's long illness his enthusiasm, balance and good humor never wavered. I think of him often and like to believe that he would be proud of the many friends who carry forward his legacy. As a member of this diverse group, I was particularly honored to be the second recipient of the Caring for the Community award given in Denny's name. Receiving an award in memory of a good friend readily leads to a certain amount of reflection. This reflection has reenergized me to continue working in areas that Denny so passionately believed. Again, I think Denny would be proud.